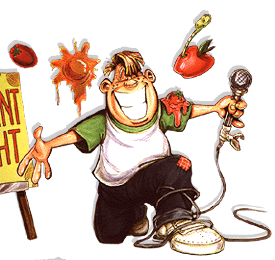 Hello folks,
So here we are back with the result of first ever polls held in the history of
We are not really surprised by the overwhelming response and enthusiasm which people showed . Those who took part in the polls must be proud of themselves for being the part of this historic event. The idea behind creating Pole_Ling Inc. "(Hamari koi branch nahi hai" ) is to pave the way
for the Dumizens (Dummy's Victim) to express here views democratically without any fear in their mind(??). And as the results shows we have put our first step in that direction firmly. Out of 60 souls of our batch, 44 took part in voting. That means 73%. And it breaks every record of past 50 years of voting for our parliament. But we were expecting more people to come and exercise their franchise. Those who missed this time because of one reason or other, need not worry. There is much more to come and very soon. But, before declaring the result we would like point out some incidences by some guys which tried to disrupt this polling. First was by Agni who approached us, requesting for cancellation of his nomination on the grounds that it was unfair for us to compare him with ....(censored) . His request was denied. It was also reported that Rohit Kumar was found campaigning for himself. We were going to cancel his candidature, but because of special request by a special group , and judging by the people's mood, we changed our mood. So in future , we will encourage this kind of behaviour. We should warn that all these polls are perfectly confidential and breach of this privacy will be seriously considered in future.
Second runner up : Rohit Kumar
First runner up : Mohit Agnihotri
Hero Number 1: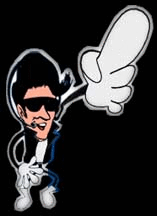 Harsh Nanda
Harsh wins FREE CHAT WITH poonam_chibber @yahoo chat
Victory of this "Raja Hindustani" is not very surprising. Even he sounded very confident of his victory when one of our correspondent approached him late night yesterday. Mr. Mohit Agnihotri and second runner up Mr. Rohit Kumar had a very neck to neck competition. Earlier Agni had taken a clear lead and even though heavy voting by a particular group brought Rohit back in the competition,he still finished behind Agni. There were few votes in favour of some other rangeen souls but they are not worth mentioning.
Further, It seems that people did'nt think much about choosing "Govinda" , but choose mostly from the suggested personalities. So, in the Board of Directors meeting it has been decided that from next time onwards no suggestions will be given and people would have to think themselves for the suited personality.