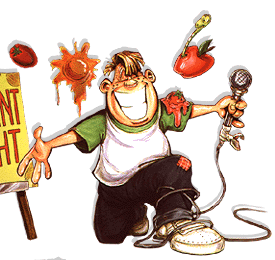 Hello folks,
So here we are back with the result of the third polls .The response this time was much better than last two times ,and the competition was also a close one. Most of the responses consisted of guys giving their precious votes to their btp partners (which definitely shows amount of work done in B Tech projects). Some labs such as ernet indulged in mass voting which resulted in Manchu turning into a major contender.
Out of 60 souls of our batch, only 48 took part in voting.
Second runner up : Manchanda
First runner up : Vaibhav
Main Kaam Ka Pujari
It was actually a tie between Vaibhav, Manchanda and Pankaj Mangal, So
The Polling Inc , has by its discretion awarded this title to
Pankaj Mangal

Pankaj wins a FREE BTP with Moshu ,if be so wishes.
Strange that Vaibhav was tied up with Mangal , just goes on to show how much work he has done in his BTP!!!!!