A Brief History
First there was nothing. Then there was M&D. Founded by Mankee and Dummy, M&D did a lot many
noble deeds
(refer the M&D page) by means of entertainment for the masses, with the assistance of T&V (Tantan and Vaish). Then, when their
noble deeds
backfired due to certain
honorable species
(again, that is a quote from M&D themselves), Mankee and Dummy decided to go private.
That's what the legendary M&D say in their page - other people of course have their own versions of the story. Towards the ending days of M&D, Pole_ling came up. And went down. Without a trace.
Not content with being laid off so easily, we, Tantan and Vaish decided to continue in the same vein. That gave rise to SBI. As for the rest, let our deeds speak for themselves. Our job is to only scandalize and laugh, as is obvious from the following photo: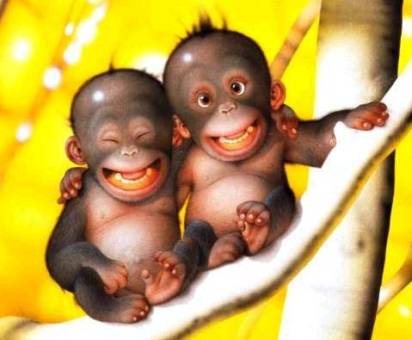 If you are wondering as to how we came to become like the two above, read on: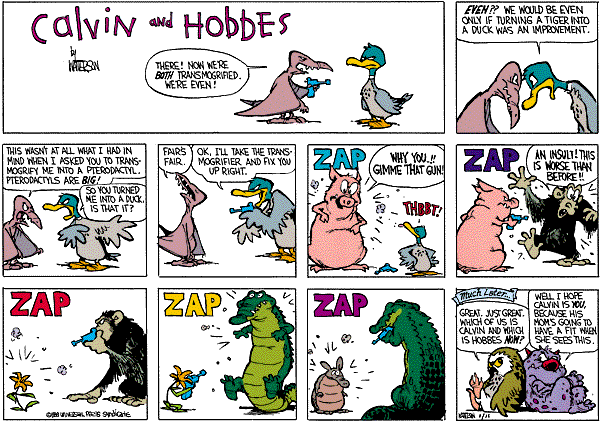 ©2009 Universal Press Syndicate - All Rights Reserved.
(Will post a link to the UCLICK page with this strip as soon as I can locate it)
Finally we settled for the same thing and decided that it would be much better that way, since we could laugh on everyone else.